Jeep Models for Sale in South Carolina
Recognized the world over for their toughness and dependability, Jeep models can enhance any Charleston road trip or adventure. Putting a premium on versatility, Jeep engineers worked to ensure that these latest SUV models would be able to perform in any road or weather conditions, as well as turn heads on any South Carolina street. Regardless of which model you ultimately decide on, Cherokee, Wrangler, Compass, Grand Cherokee, Gladiator or Renegade, you can breathe easier knowing that each one was engineered to perform at the premium level our customers have come to expect.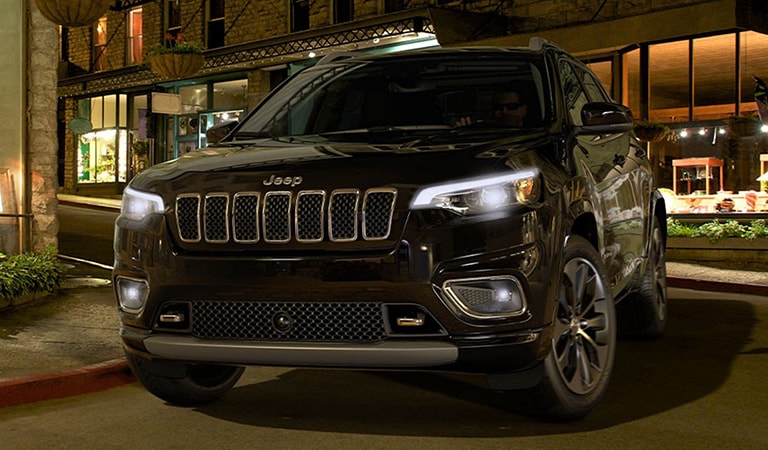 Jeep Cherokee
Cherokee has taken traditional Jeep design and reimagined it for modern Charleston adventuring. Enhanced lighting and new wheel designs meet premium convenience features, allowing Cherokee to continually evolve while still remaining true to its heritage.
Jeep Compass
Both off-road and on-road, Jeep Compass models express confidence from all angles with their athletic styling and sweeping SUV curves. Intelligently designed both inside and out, Jeep Compass can offer South Carolina owners the complete SUV package.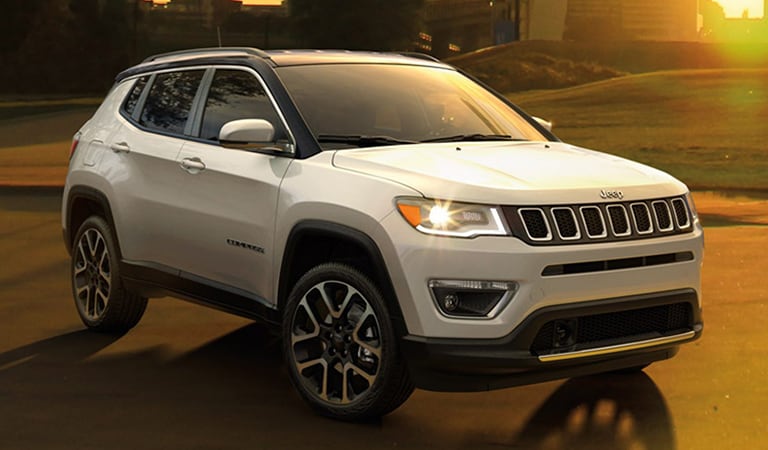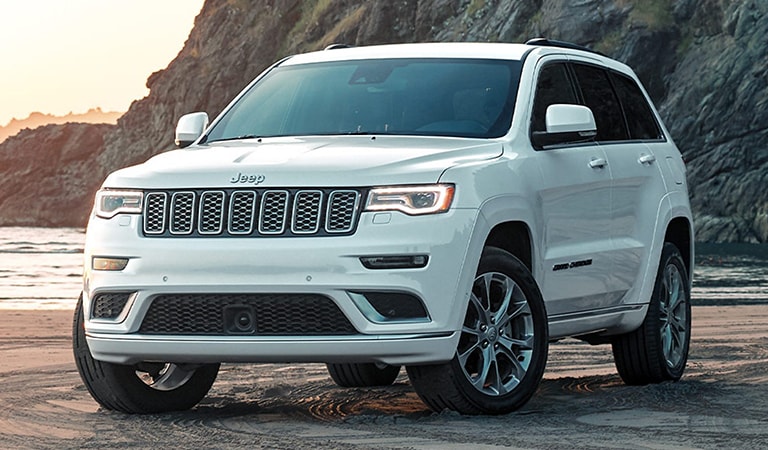 Jeep Grand Cherokee
New Grand Cherokee models at Hendrick Dodge Chrysler Jeep Ram exude strength and lead with confidence at all times. Tackle any type of terrain and look good doing it thanks to Grand Cherokee's modern front grille and fascia, along with available 20-inch wheels.
Jeep Wrangler
The new Jeep Wrangler is the ultimate all-around SUV, offering an unprecedented amount of utility, capability and safety features. With their exceptional craftsmanship and eye-catching good looks, Wrangler makes it easy to stand out in any Charleston crowd.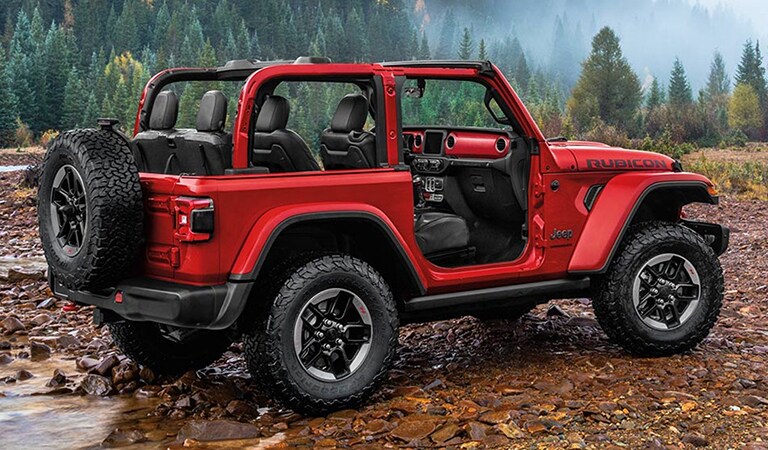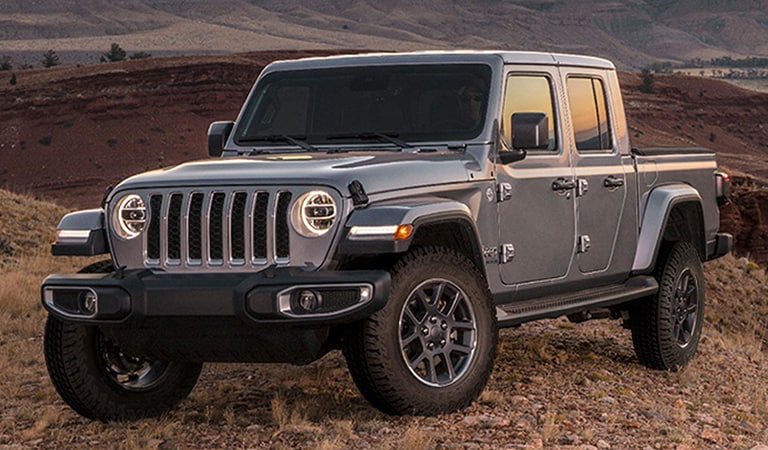 Jeep Gladiator
With legendary Jeep 4×4 capability helping you overcome any South Carolina obstacles you encounter and the strength to tow or haul all of your toys wherever you need to bring them, the new Jeep Gladiator wants to be a part of your next Charleston adventure.
Jeep Renegade
The new Jeep Renegade is an affordable and bold option for South Carolina drivers looking to go beyond the ordinary. These impressive Jeep models are ultra-efficient and packed with features that make them ideal for both rough off-road terrain and smooth rides alike.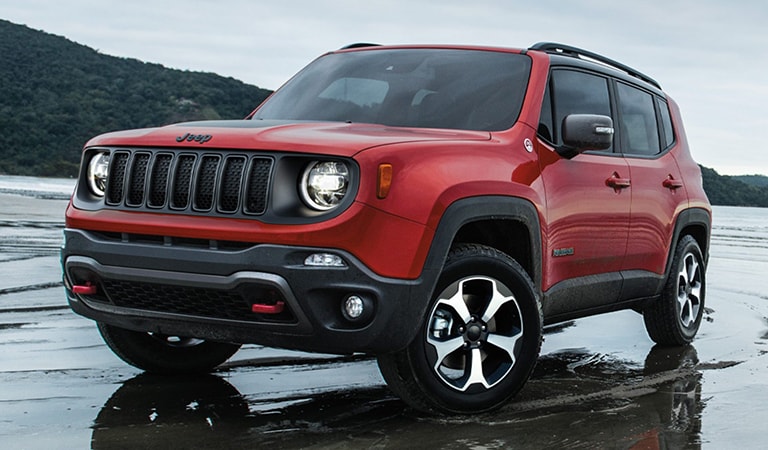 Jeep Lineup Frequently Asked Questions 
What is the difference between a Jeep Cherokee and a Jeep Grand Cherokee? 
The largest difference between the two Jeep SUVs is size. The Jeep Cherokee is a smaller crossover while the Grand Cherokee is classified as a full-size SUV. Both models are exceptional options, but the deciding factor is what size best accommodates your busy Charleston, South Carolina lifestyle.
What is the difference between the Jeep Cherokee and the Jeep Compass?
Both models are incredibly safe, 5-seating crossovers, but offer slightly different benefits. Your perfect Jeep SUV, whether that be the Compass or Cherokee, completely depends on preference. For example, the Cherokee offers a 9-speed automatic transmission that exceeds the capabilities of the Compass' 6-speed version. The Cherokee can also tow 1,000 pounds more than the Compass, making it an obvious choice for adventure seekers! Are you the adventure seeker needing more towing capacity or a stronger performance? That answer should guide your decision. Either way, the Charleston highways are waiting for you! 
What is the best mid-size SUV?
The Jeep Cherokee is an incredible mid-size SUV that offers some of the durable and off-roading Jeep characteristics you know and love while still giving you the benefits of off-roading. You'll also be able to enjoy passenger legroom and trunk storage. The Cherokee is an incredible mid-size option, so it's a matter of finding a Jeep SUV that suits your lifestyle and budget.
Should I buy the Jeep Gladiator or the Jeep Wrangler?
If the utility of a truck bed is important or you'd prefer a smoother ride with a higher towing capacity, the Gladiator may be your choice. However, if you want fuel economy, a larger backseat, a two-door model, or the best off-roader, the Wrangler would be your best bet. Both models are exceptional, so your final decision comes down to the expectations you have from the vehicle.