How Often Should I Change My RAM's Oil?
RAM is a brand of trucks known for their ruggedness and durability, both in city streets and at the jobsite. Of course, like any tool, RAM trucks should be regularly maintenance to keep their shine. At Rick Hendrick Dodge Chrysler Jeep Ram in Charleston, our service technicians can help you with whatever maintenance or repairs your RAM may need.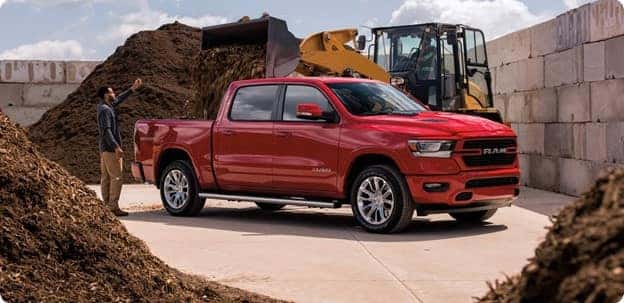 RAM's integrated Oil Change Indicator takes the guesswork out
All RAM 1500 pickup trucks have the Oil Change Indicator as a standard feature. It's a smart sensor that analyzes your engine's size, oil quality, and more to determine in real time whether your truck needs an oil change.
Once the Indicator, which is an orange box reading "OIL CHANGE REQUIRED," lights up on your dashboard, you have about 15% life left in your oil. That light means you should schedule an oil change with Rick Hendrick Charleston immediately, but if you like scheduling your maintenance out a bit more, here's some rules of thumb:
If your driving is generally pretty light, like commuting or taking the kids to school, plan on changing the oil every 7,500 to 10,000 miles.
If you do some light towing every now and then, like to a tailgate or for working on the house, get an oil change every 5,000 to 8,000 miles.
If your RAM really works hard towing lots of weight, or if you regularly off-road, replace the oil every 3,000 to 5,000 miles.

Other maintenance for your RAM 1500 truck
Oil changes aren't the only service your pickup needs. Here's a list of mileages and the maintenance you should perform at each. Remember to also ask your technician to inspect the brakes, electrical, and cooling systems at each of these maintenance intervals too.
8,000 miles: Check the oil and fluid levels. Rotate the tires. Change the oil and filter.
20,000 miles: Check, adjust, and replace, if necessary, the front suspension, brakes, and tie rods.
30,000 miles: Check the RAM's transfer case fluid and inspect the case and axles. Inspect the CV/Universal joint. Replace engine and cabin filters.
60,000 miles: Check the transmission fluid, filters, engine coolant, and brake fluid levels and lines. Replace them if needed.
100,000 miles: Check everything listed above again. Inspect your spark plugs, wires, and PVC joints and replace them if necessary.
120,000 miles: Perform the 60,000-mile service again, and inspect the transfer case if you're towing cargo and change its fluid.
150,000 miles: Inspect the engine and cabin filters again. Replace them if necessary.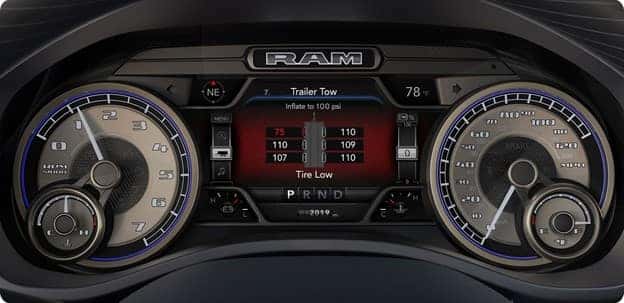 Rick Hendrick CDJR Charleston service packages
When your RAM truck, Chrysler SUV, Jeep, or other vehicle needs service or repair, give the friendly and competent technicians at Rick Hendrick Charleston! Our service center is conveniently located at 1468 Savannah Hwy, and has great amenities like rentals, shuttle service, free wifi, and early-bird hours. Come see us for a new or used RAM pickup truck today!